What is the best caviar for your first tasting experience?
We all remember our first times. Today, you are about to experience the amazing world of caviar: admiring its amber glow, savouring its full-bodied aromas, delighting its delicate notes and experiencing the roundness of its grain on the palate. Yet the most important question is: which caviar should I start with?
Before you start, you should consider three selections of Petrossian caviar:
Royal caviar has full-bodied aromas and roe with a soft texture.

Tsar Imperial®

caviar has a fine maturing process, beautiful glow and sharp aromas.
Special Réserve® caviar is a grand cru with a delicate maturing process, subtle aromas and firmer grains.
Six types of caviar are also available: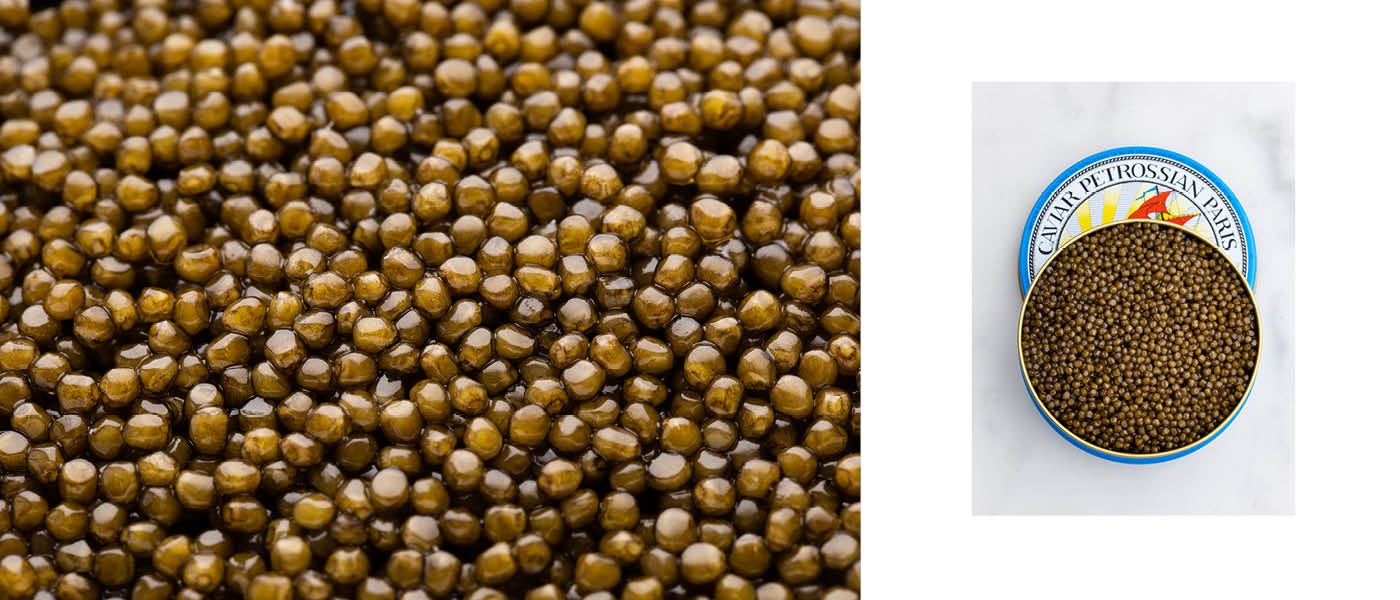 We recommend you start with Ossetra Tsar Impérial® caviar, which is notable for its rather wide range of aromas with varied and balanced flavours, having a delicate structure with a not too firm nor too melt-in-the-mouth texture. This caviar will allow you to have a fairly thorough first approach to caviar and to grasp some of its essential features.
Past this first introduction, you may move on to other selections such as Royal and Special Réserve® and then try other types of caviar to grasp its full diversity: Baeri Baïka®, Sevruga Steluga®, Daurenki®, Alverta® and Beluga.
Enjoy your tasting experience!
Photographs: Aimery Chemin • Culinary stylism: Coralie Ferreira