At what temperature should caviar be served?
Do you know what the ideal temperature is for serving caviar? It may be helpful to remind you of a few fundamentals for serving caviar at the right temperature. The word to take away from this first tasting: freshness, first and foremost!
Caviar is best enjoyed straight from the fridge and must never be put in the freezer before tasting.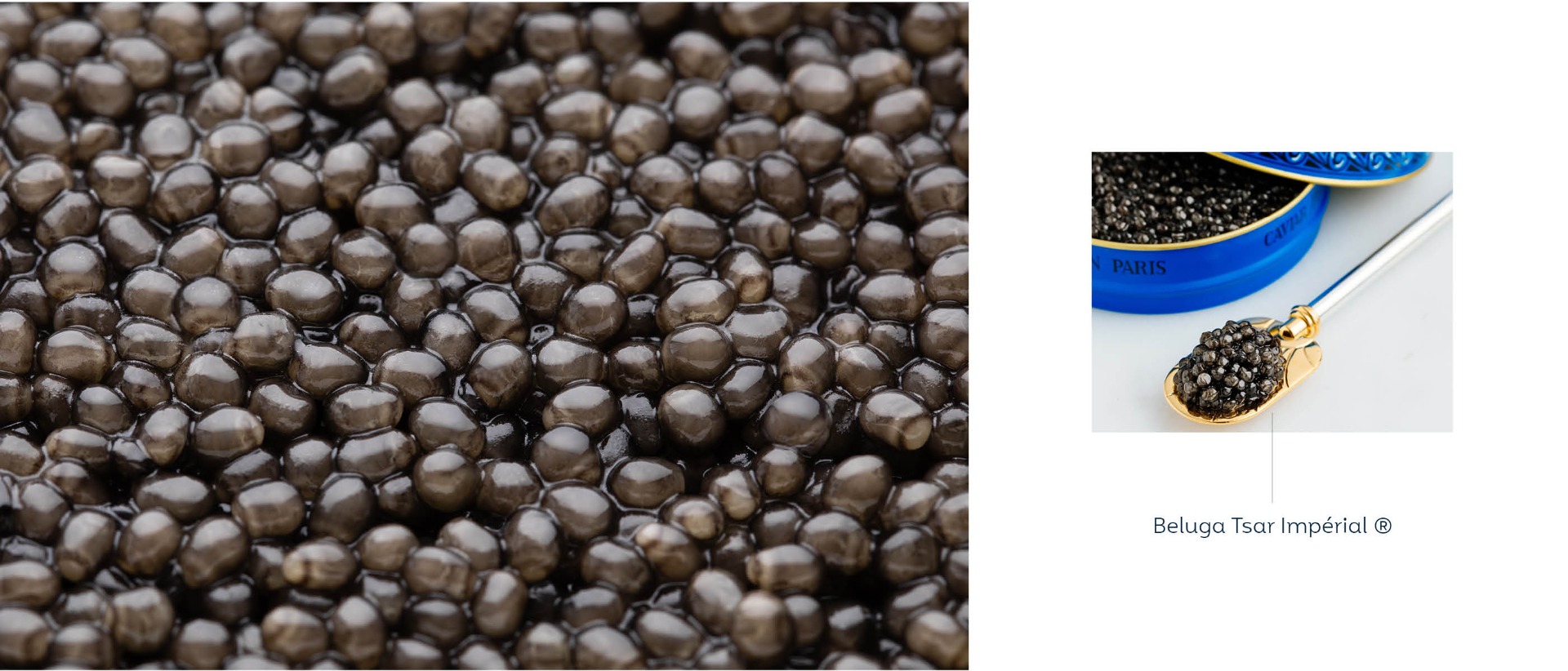 The right temperature
The ideal serving temperature recommended by our 'Caviarologue' (caviar expert) is between 8 and 9°C. Depending on the size of the container, adapt how you serve caviar to keep it at the right temperature.
For tins up to 125 g: in the time that it takes to take the tin out of the refrigerator, open it (there will be an entire article coming soon dedicated to the subject), place it on the table, and seat your guests, the caviar will have reached the perfect tasting temperature.
For tins of 250 g or more, we recommend taking the caviar out of the refrigerator 10 minutes before tasting, so that it can reach the ideal temperature.
And what about storing caviar?
Your unopened tin of caviar can be kept in the refrigerator for 6 weeks (tins with an elastic band) or 8 weeks (for other types of packaging). After opening, we recommend that you enjoy your caviar within 24 hours while making sure that it remains at a constant temperature ranging between 4 and 8°C.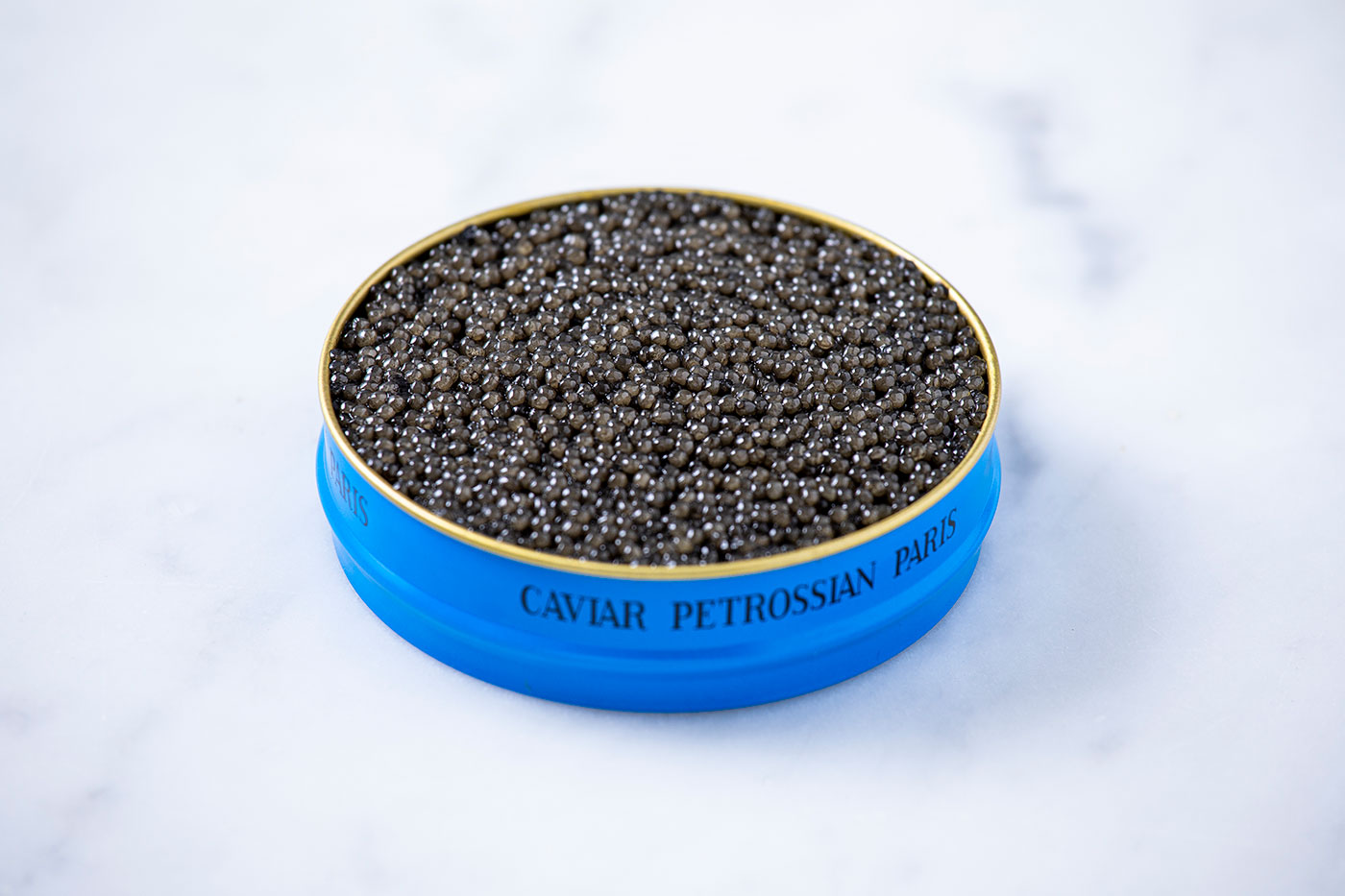 Now you know everything there is to know about tasting caviar, and we're looking forward to giving you even more tips and advice. Is there a special technique to easily open a tin of Petrossian caviar? In what order should caviar be tasted? What type of bread or toast should be served with caviar? How can one taste caviar just like a fine Burgundy wine? Numerous articles are coming up so that you can make the most of your caviar.
Tips
For an extended tasting, we recommend placing the caviar tin on a bed of ice. By doing so, you're sure to enjoy this delicacy in the best possible conditions.
Photographs: Aimery Chemin • Culinary Styling: Coralie Ferreira