Three fascinating anecdotes on caviar
In an historic leaflet we read that "thanks to the richness of its composition, caviar constitutes a powerful invigorator, an active stimulant and a facilitator of thought". 100 years later, this affirmation still holds true. Three fascinating anecdotes!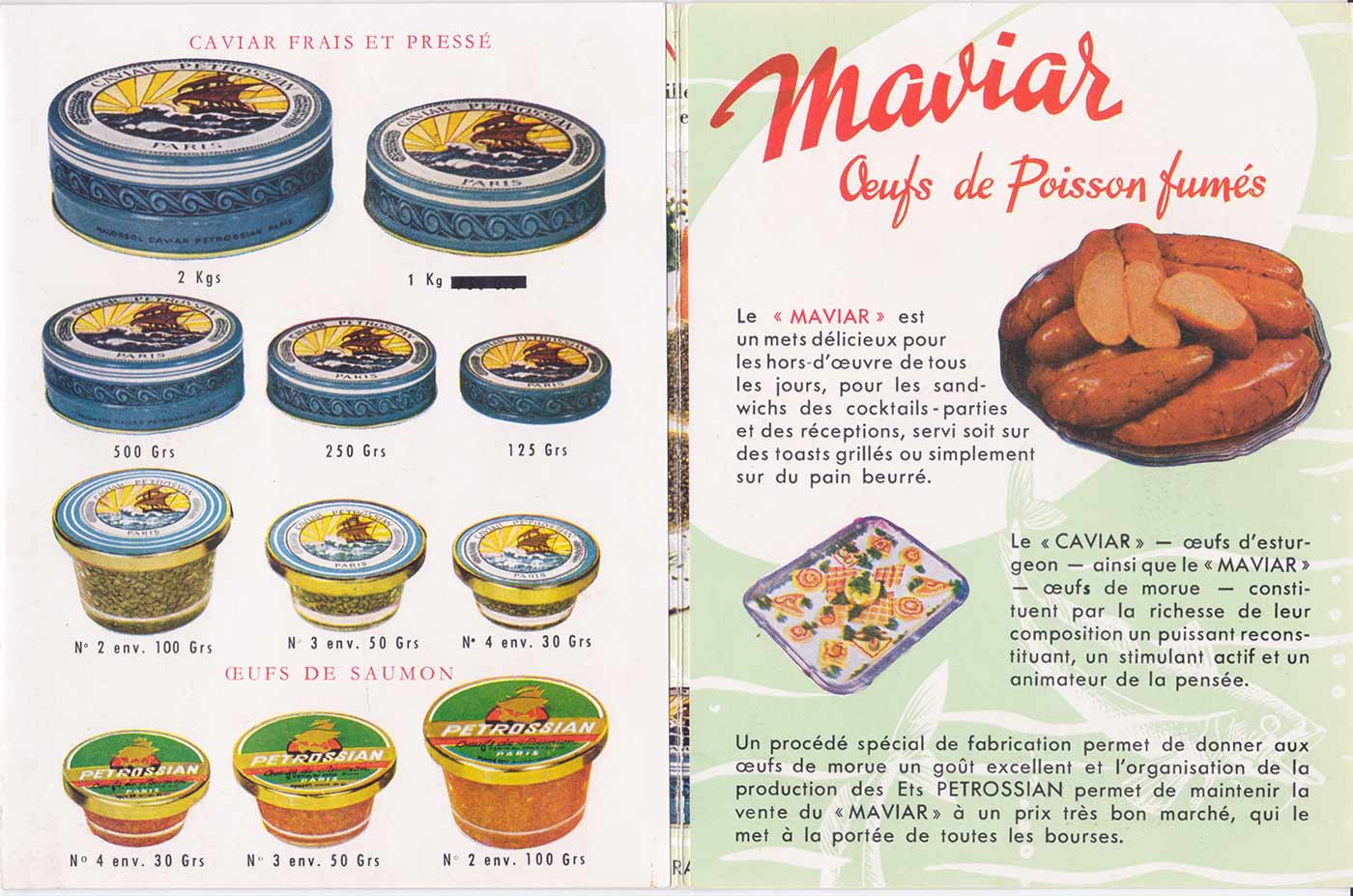 Caviar, Maviar and salmon roe in an historic leaflet
Patience and the fullness of time do more than force or fury. The female sturgeon reaches sexual maturity at an advanced age. They have to reach between six and eight years of age for Baeri and Ossetra and 9 years of age for Alverta, when the Huso huso spans for the very first time only around its 15th year.. To get larger and firmer eggs, you have to wait for the second or third spawn, or around 20 to 25 years of age for a Beluga Spécial Réserve.
Caviar matures like wine: le Petrossian's Caviarologue refines all of its caviars for several months to enhance the flavours of the caviar. Immediately after it is gathered, caviar is packaged in original containers,an essential phase that allows the caviar to "breathe" (subject to the action of the oxygen in the air). Scent, texture, appearance and flavour mature until the perfect caviar is achieved.
The famous cosmetic virtues of caviar: legend has it that those who prepare the grains of caviar from the Caspian maintain soft and silky skin. If the anti-ageing virtues of caviar are impossible to verify scientifically (notably owing to the concentrations sold in cosmetic products), we can however confirm, with certainty, that the black grains contain numerous nutritional properties. Caviar is rich in minerals, particularly phosphorus and potassium, omega 3 and polyunsaturated fatty acids. Naturally, it is high in protein with a rich concentration of amino acids which is what has given it its "anti-ageing" reputation.
Photographs: Marine de la Bretèche, Laetitia Vallée