Chocolate mousse with candied orange strips
Grandparents day is a great occasion to revise a classic while experimenting with new flavours. One of the recipes that brings back memories of childhood is the famous chocolate mousse. Every grandmother has their own secret way of making things. She uses a grand cru chocolate, adds a drop of brandy to lift the mousse, gently folds in the egg whites with a rubber spatula without letting them collapse...
Here, Petrossian shares its own chocolate mousse recipe with candied orange strips to celebrate grandparents and to pay them tribute, an ode to good food.
Preparation: 15 minutes • Cooking: 5 minutes • Resting: 4 hours
For 4 people
150g of dark, full-bodied cooking chocolate + 50g for the shavings
70g double cream (30% fat)
4 very fresh whole eggs
30g caster sugar
Method
For the chocolate cream
Melt the chocolate in a bain-marie, roughly breaking up the chocolate into a bowl placed over a pan of boiling water.
In another pan, bring the cream to the boil, then add to the chocolate in three batches, gently combining it using a spatula.
Separate the egg whites from the yolks, then add the yolks to the chocolate mixture and mix well.
Cut the candied ginger slices into small pieces. Mix it into the cream.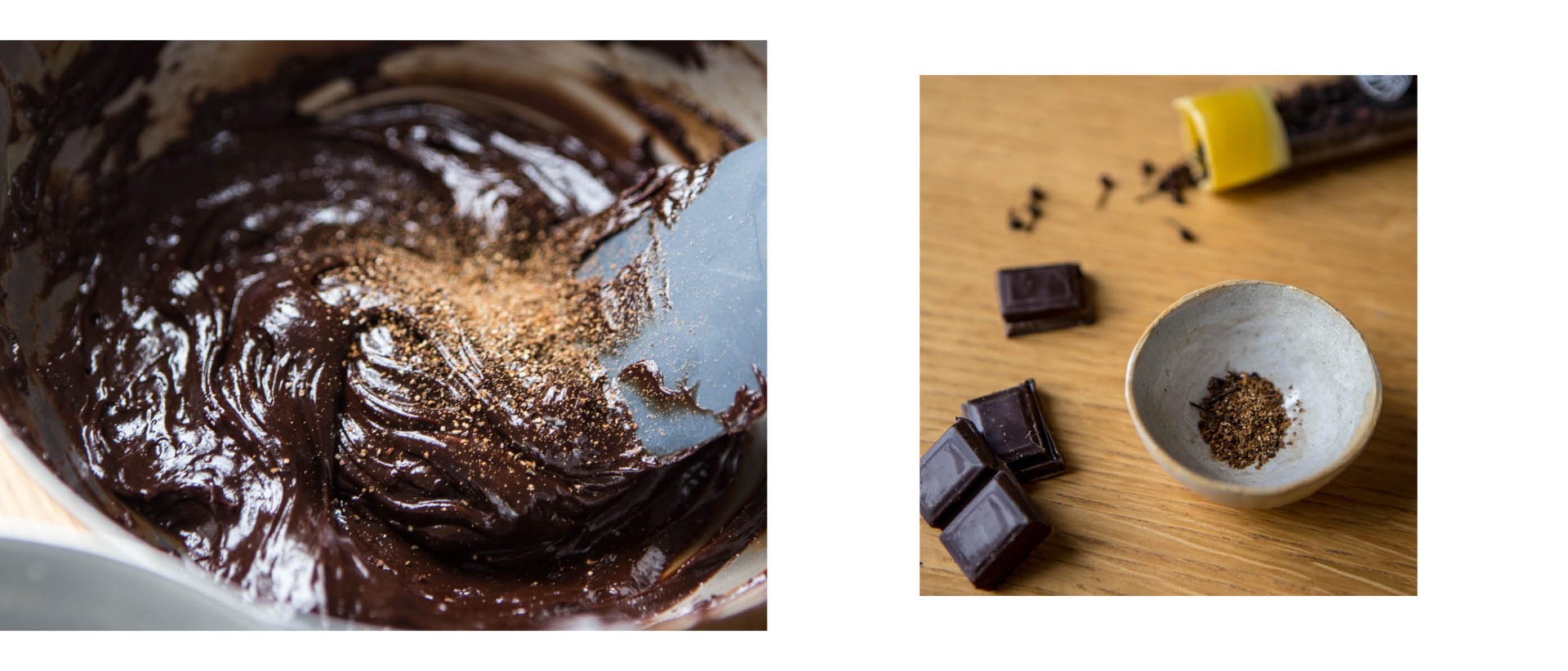 For the egg whites
Whisk the egg whites until they become stiff.
Add a spoon of egg white to the cream to relax the mousse, then gradually pour in the rest of the egg whites, gently folding it in using a spatula. Be careful not to let the egg whites collapse.
Stop folding when all of the egg white has been incorporated.
Pour the mousse into individual moulds, then place in fridge for at least four hours.
Use a vegetable peeler to sprinkle with chocolate shavings.
Photographs: Marine de la Bretèche